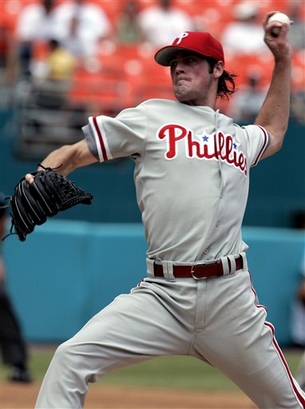 Finally we are just a day away from the Phillies and the Brewers. I have been waiting for this since last year when the Rockies swept the Phillies.
It is time for a few Phillies to step up and make some noise in the playoff. Starting with Cole Hamels and Chase Utley, the Phillies need both of these guys to have a good series.
With those two at the top of their game and Rollins and Howrd being Rollins and Howard, this should be simply step one to a very encouraging postseason.